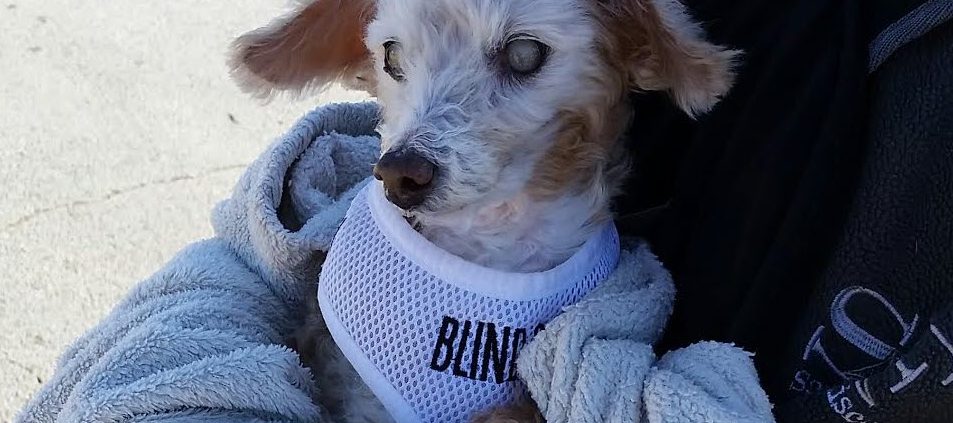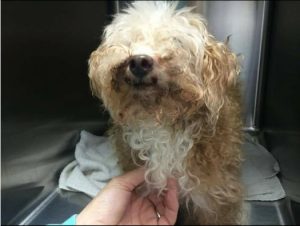 Every now and then, an animal comes into your life and touches your heart in unexpected ways.  For us, that was Sissy. She was taken in by ARF in 2008 after she was abandoned at PetSmart. Sissy was adopted but once again abandoned in 2014, and this time in deplorable condition. By then she had advanced cataracts that caused total blindness and teeth so rotten they all had to be removed. We decided this was a good time to come out of foster retirement, and we opened our home to her. Despite all she had endured, Sissy, formerly known as Harmony, was an extremely loving and happy girl. Over some months, she grew to completely trust us, and her personality really began to show. She was quite sassy! Eventually, we adopted her ourselves. We enjoyed nearly 4 years with her, even though she was estimated to be at least 13 when dumped the second time. She fulfilled our lives and brought us more joy than we could imagine. 
 Because she meant so much to us, we would like to encourage the adoption of pets who might otherwise be overlooked, simply because they're not so young anymore. Often, they may already be trained, and their personalities are typically well-established. These wise souls are ready to leave their past behind and embrace the good life ahead. They are no less deserving than pets younger than they are, and maybe even more so. Most senior dogs are calmer than their youthful counterparts, but that isn't to say they aren't playful! Even toward the end, Sissy greeted us with a little dance when we came home from work. We hope you will consider adding a senior pet to your family and providing them a safe and loving home to live out the rest of their days. To honor the memory of our precious little Apricot Toy Poodle, Sissy, we have a fund with ARF designated to helping with medical expenses specific to senior dogs (ages 9 and up) and to help cover adoption fees when necessary. If you would like to contribute to the fund as well, please make a note about Sissy's Seniors on your PayPal online contribution or write a note with your cash/check donation.
Thank you so much for choosing adoption!
 – Melanie & John Tipton
https://www.arftulsa.org/wp-content/uploads/2018/07/After-Sissy-e1532543583257.jpg
670
953
Arf Tulsa
https://www.arftulsa.org/wp-content/uploads/2018/05/ARF-logo.jpg
Arf Tulsa
2018-07-25 18:11:54
2020-02-06 20:36:42
Sissy's Seniors